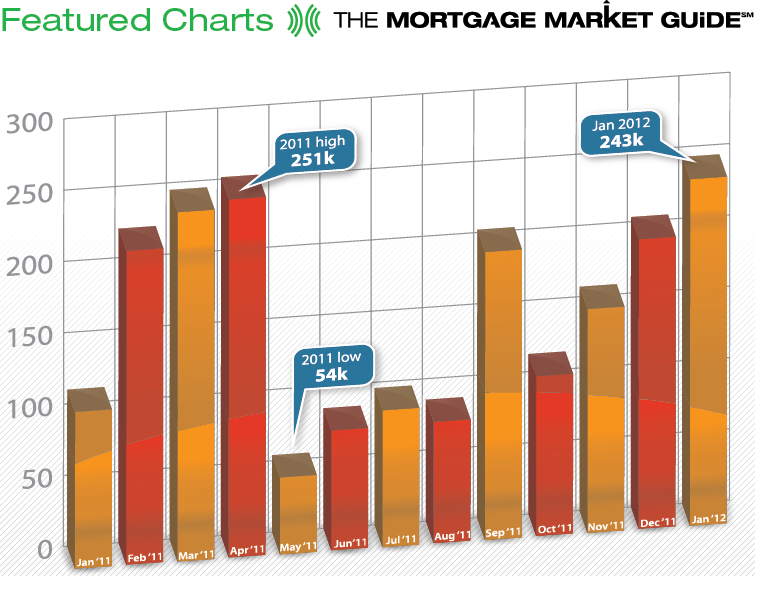 Nonfarm Employment Jumps
According to the Bureau of Labor and Statistics, nonfarm payrolls increased in January by 243,000. This marked the largest gain in nonfarm employment since April 2011. The average 2011 gain per month came in at 152,000. Since a decline in nonfarm payrolls in early 2010, 36% of the jobs lost between January 2008 and February 2010 have been recovered. Nonfarm payrolls measure the number of people on the payrolls of all non-agricultural businesses.

This report combined with other strong economic news from today has had a positive result on stocks. Which has had a negative impact on bonds today as money flows out of bonds and into stocks.
©2012 MSS, LLC. All rights reserved.