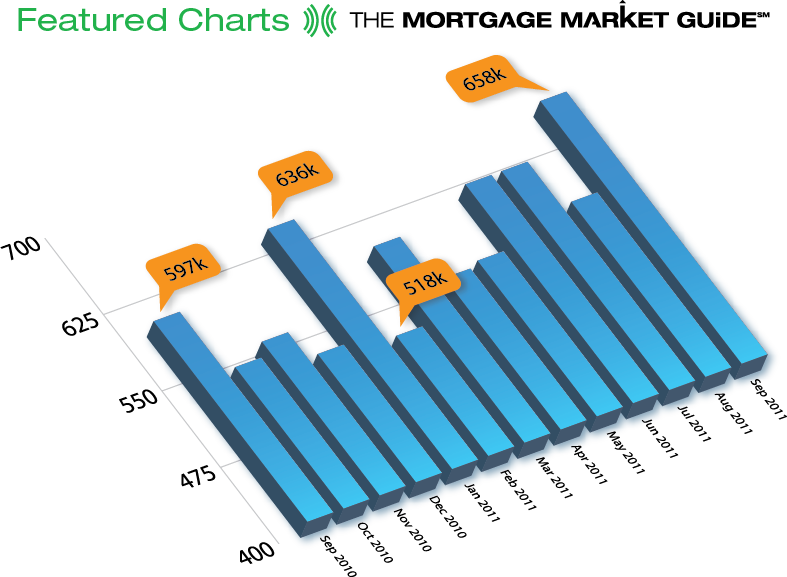 September Housing Starts Rise
Housing starts for September were at a seasonally adjusted rate of 658,000. A 15% increase from the August estimate of 572,000. This 15% increase represents the fastest growth pace in 17 months. Housing starts were led by multi-dwelling units, but does offer a glimmer of hope for the sluggish housing market.

As you can see in this chart, September is the current high for 2011, with the low occurring in February with 518,000 housing starts.
©2011 MSS, LLC. All rights reserved.