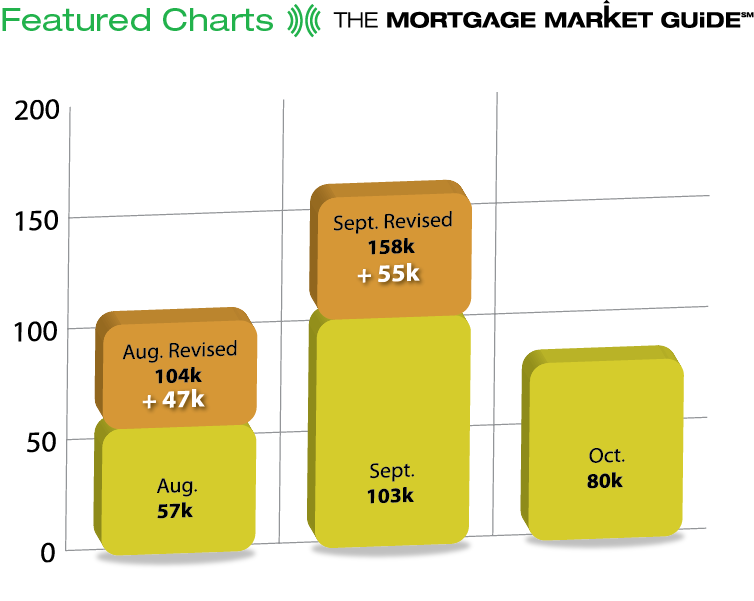 October Job Gains
According to the Labor Department, 80,000 jobs were added for the month of October. Though down slightly from expectations, there was good news regarding employment as both the September and August readings saw large revised increases. August was revised up 47,000 to 104,000, while September was revised up 55,000 to 158,000. The revised September data is the largest jobs gain since April.

Though jobs are still being created at slow pace, the revised numbers continue a recent trend of faster growth since a slow early part of the summer.
©2011 MSS, LLC. All rights reserved.