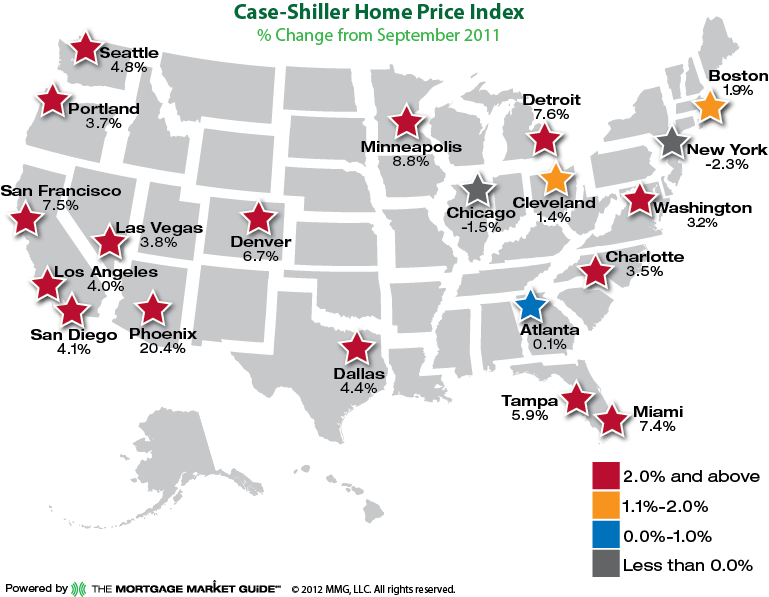 September Case Shiller Home Price Index
Home prices in the September Case Shiller 20-city composite increased 3.0% from September 2011. From August to September, the 20-city composite was also up, posting a gain of 0.3%. The national composite was up 3.6% in the third quarter from 2011 and was up 2.2% from the second quarter of 2012.

The S&P/Case-Shiller Home Price Indices are published on the last Tuesday of each month at 9:00 am ET. They are constructed to accurately track the price path of typical single-family homes located in each metropolitan area provided. Each index combines matched price pairs for thousands of individual houses from the available universe of arms-length sales data.
©2012 MSS, LLC. All rights reserved.