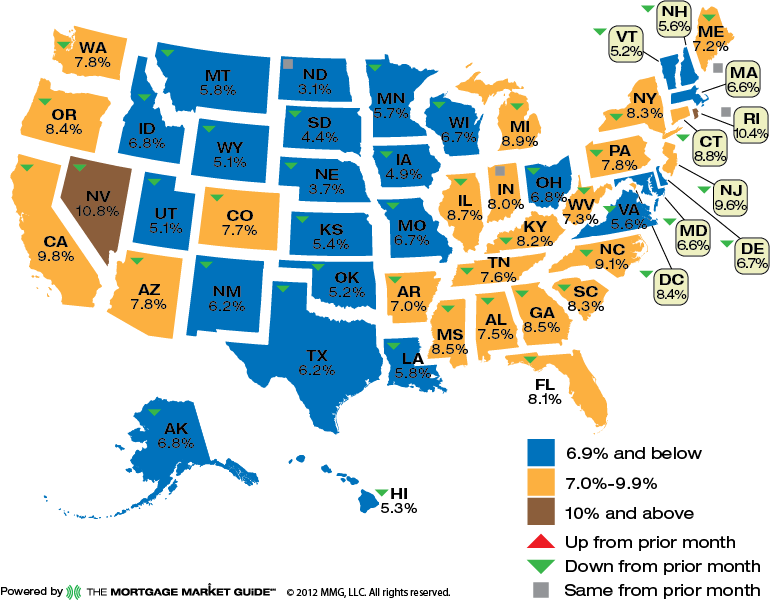 Forty-Five States Decline
For the month of November, state-by-state unemployment rates decreased in 45 states plus the District of Columbia and had no change in five states. From November 2011, 43 states and the District of Columbia have recorded unemployment rate decreases.

Because Housing and Jobs are so closely related, it is important to watch for changing trends in the Unemployment level.
©2012 MSS, LLC. All rights reserved.