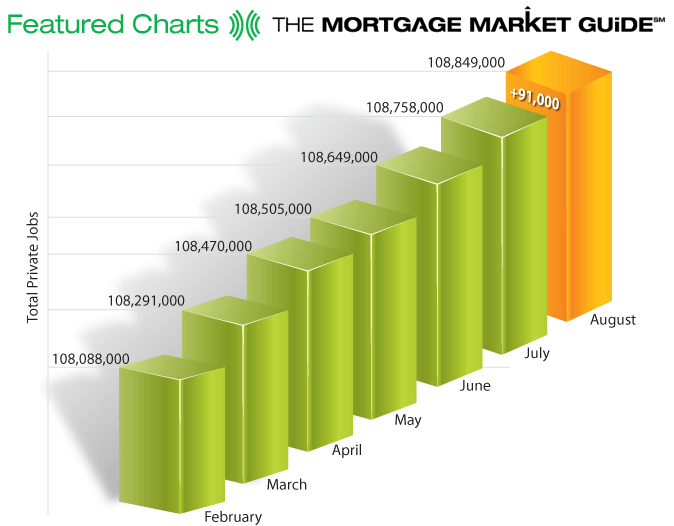 ADP Employment Rises 91,000 in August
This chart illustrates the most recent ADP employment report released today showing an increase of 91,000 private-sector payrolls in August. These numbers suggest a recent trend of modest employment growth. Markets use this report as a gauge on the U.S. government's job estimate which will be released on Friday.
©2011 MSS, LLC. All rights reserved.